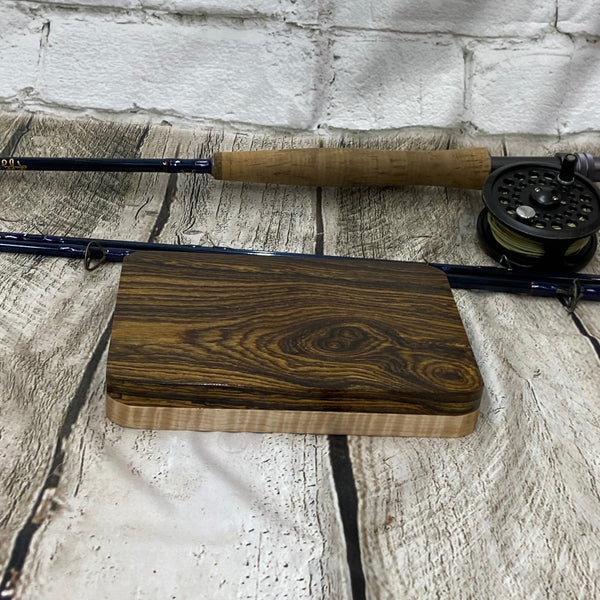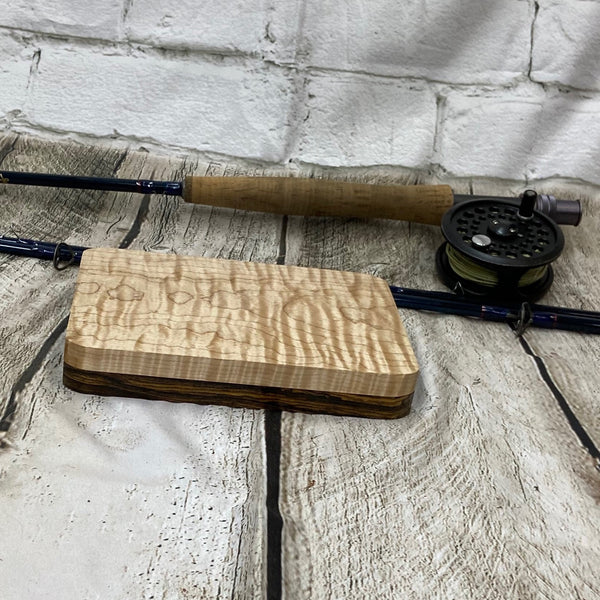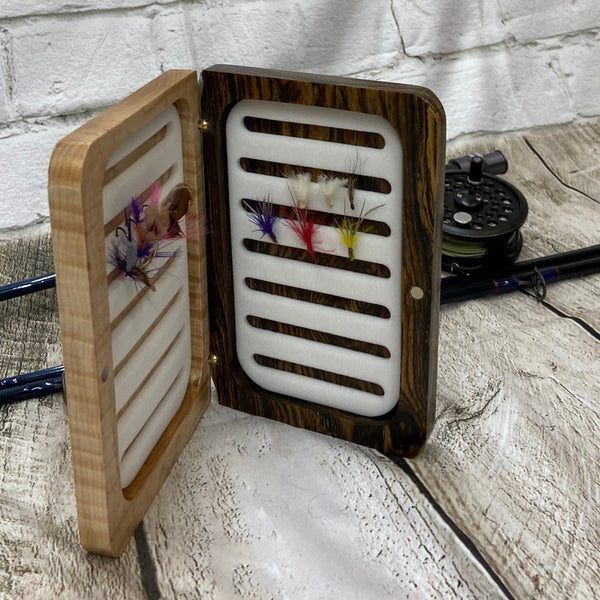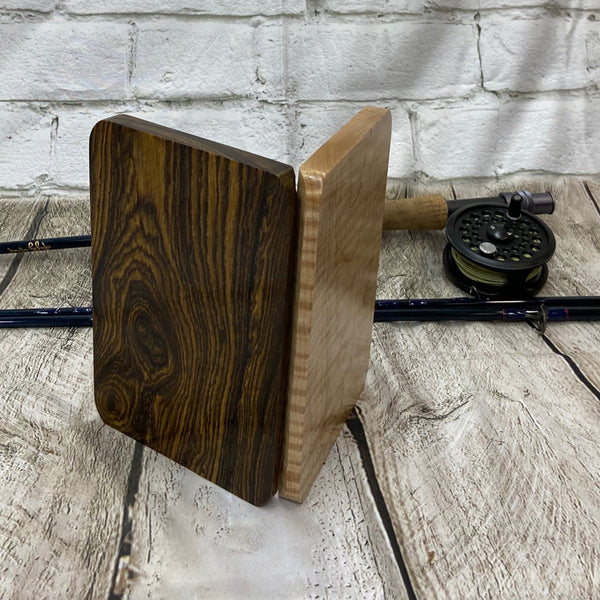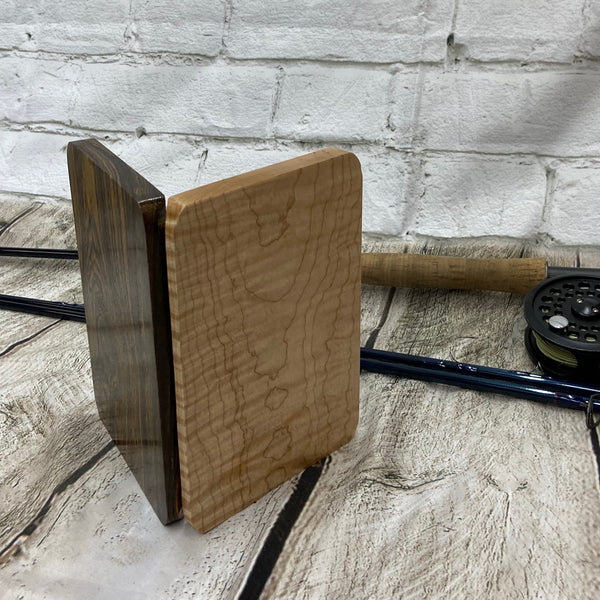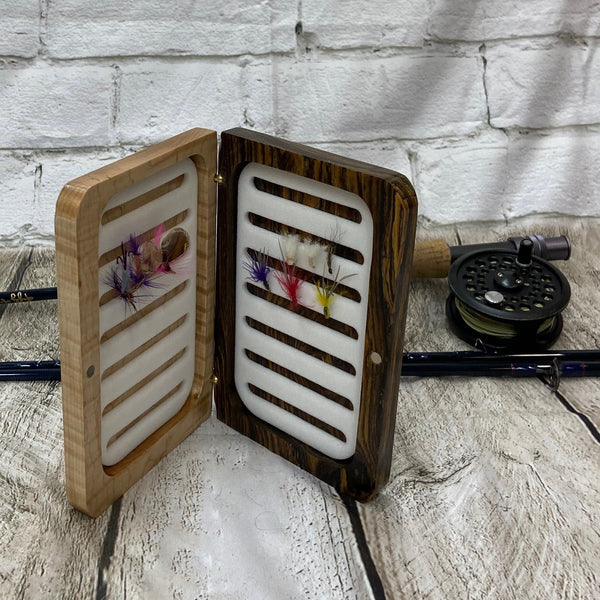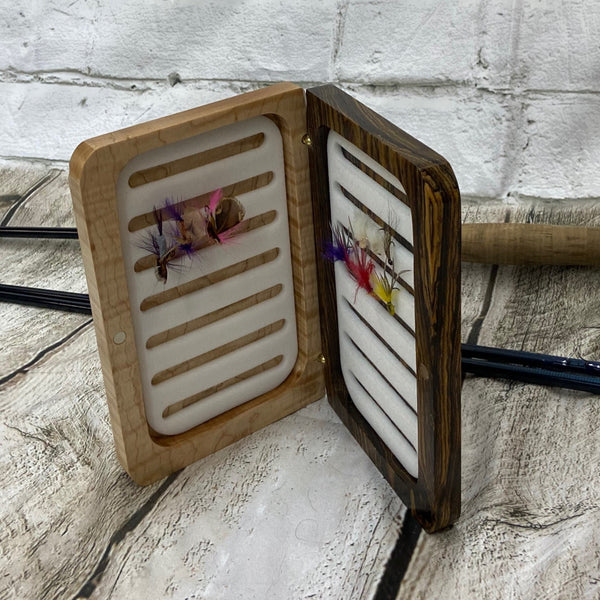 Bocote and Curly Maple Wooden Fly Box
As a fly fisherman myself, I know we only want the best equipment. And we buy the best decked out gear and fly rods. But not to many people on the market care about us showing off our flies. So that is where I come in and save the day with my unique combinations of domestic's and exotic woods for my fly boxes. With my fly boxes you with be star of the river, ever time you pull a fly out. And when the season is done, you can display these work of art out as show pieces. And if you tie flies like me, than these make a great display case for all to see and show of your work. This fly box is made with highly figured curly maple and bocote wooden. Hinged with a barrel hinges, and earth magnets to hold close to give it a sleek look. Fly box can hold up to 80 flys depending on types of flies.. This fly box will show everyone on the water,  you love fly fishing and do it in style! This fly box measurements are 4 5/8 inch wide x 6 7/8 inch length x 1 1/8 deep. All fly boxes are finished with Total Boat halcyon clear varnish.
Fly box can be personalized with laser engraving at additional cost. Cost depends of what you what engraved, so please contact us so we can get you a full quote.