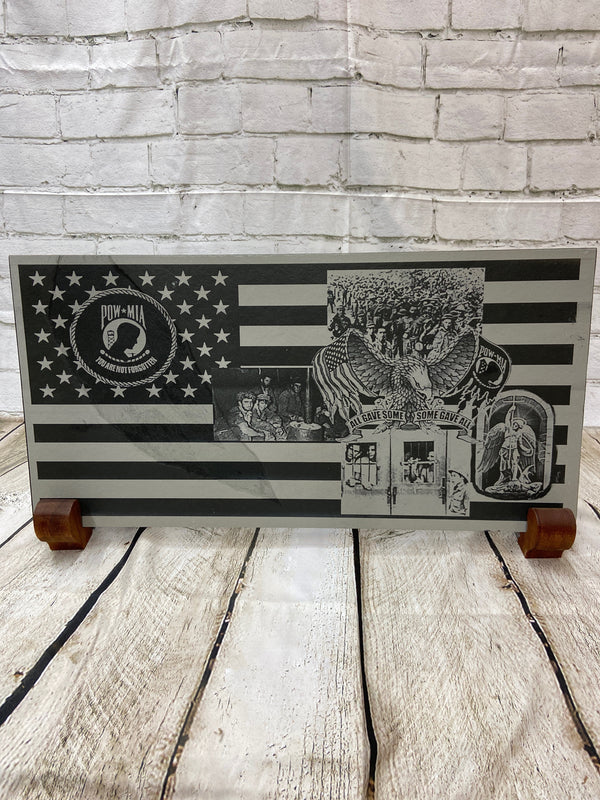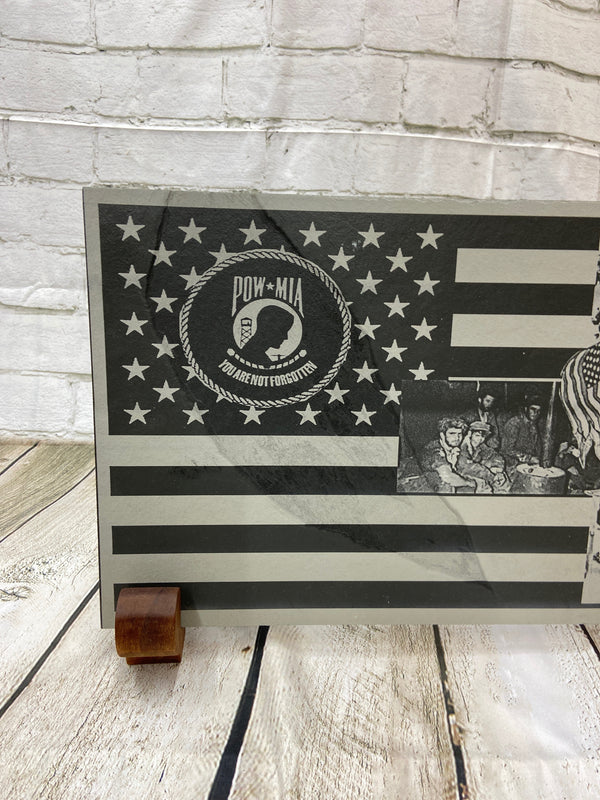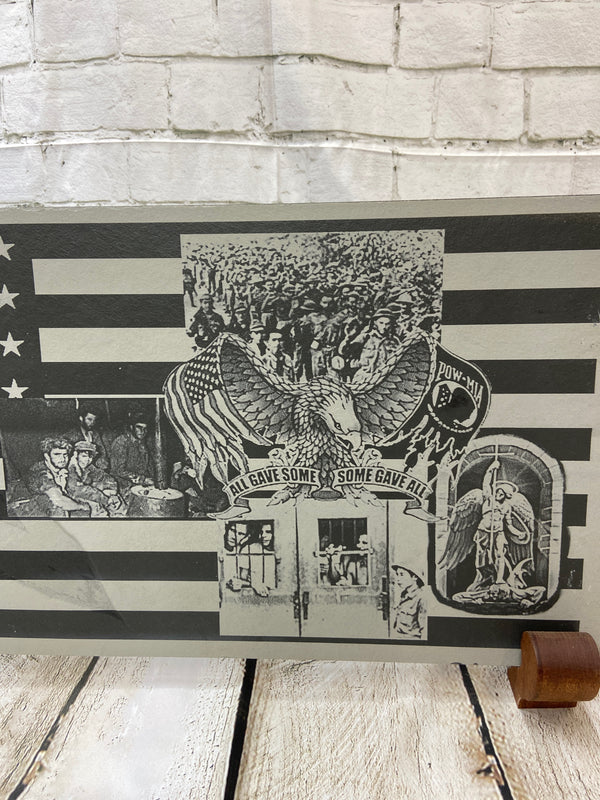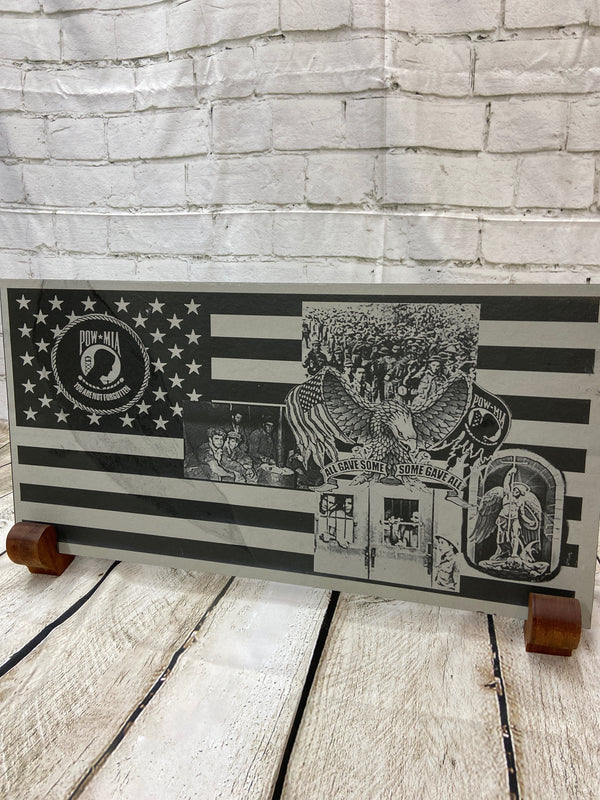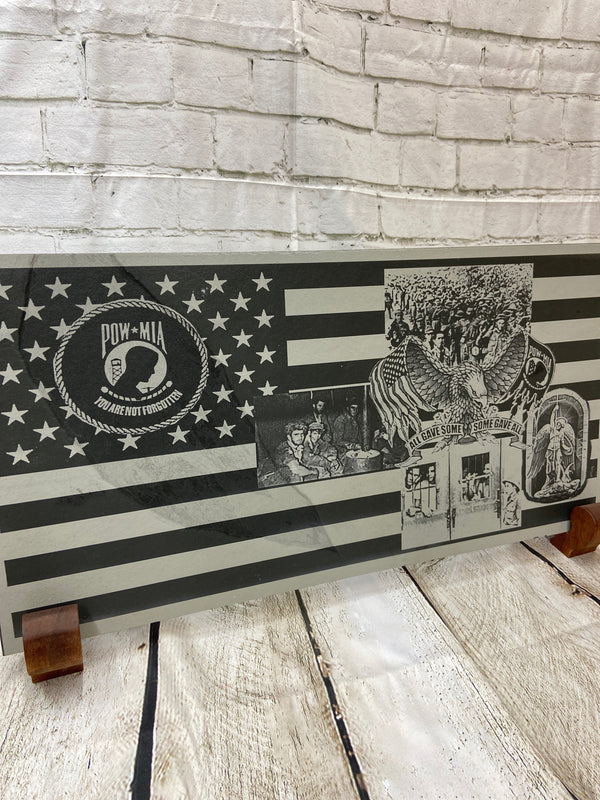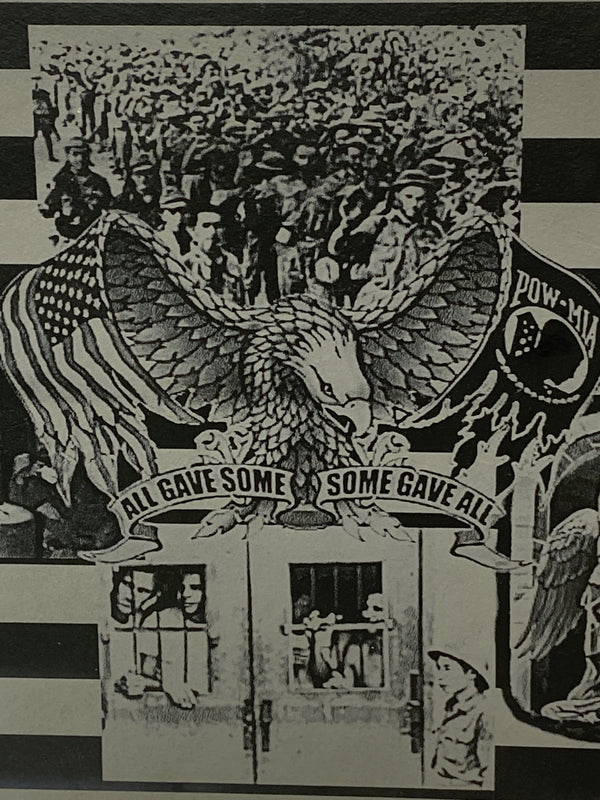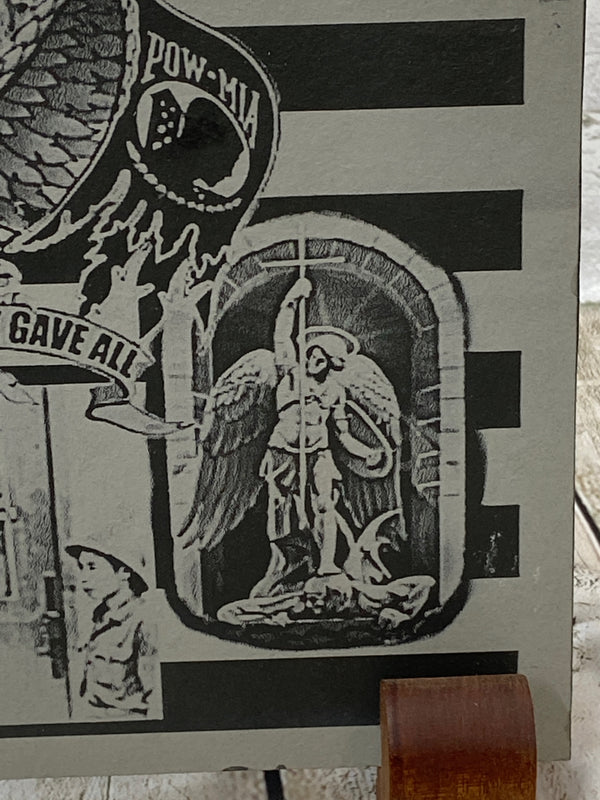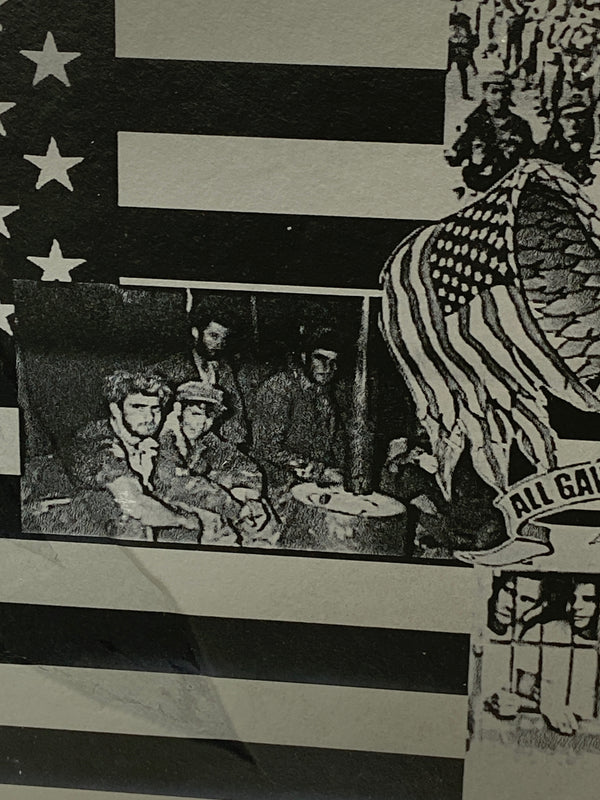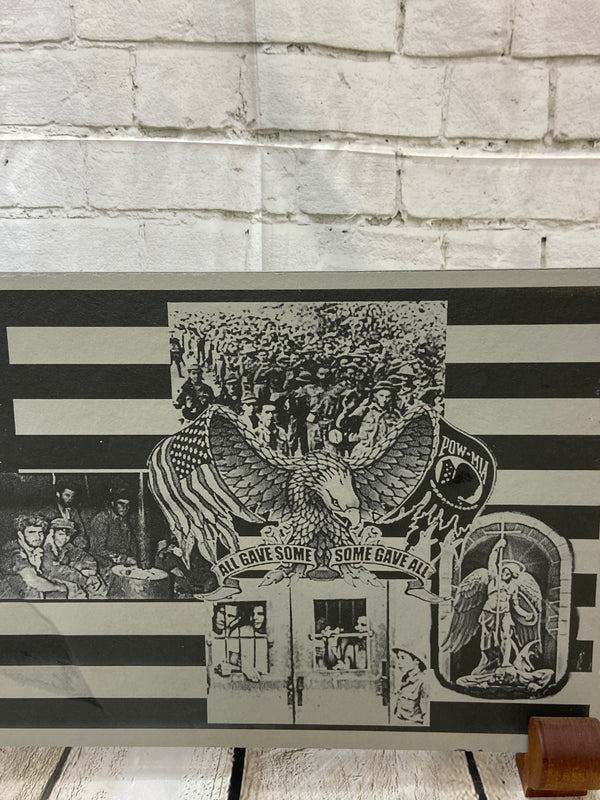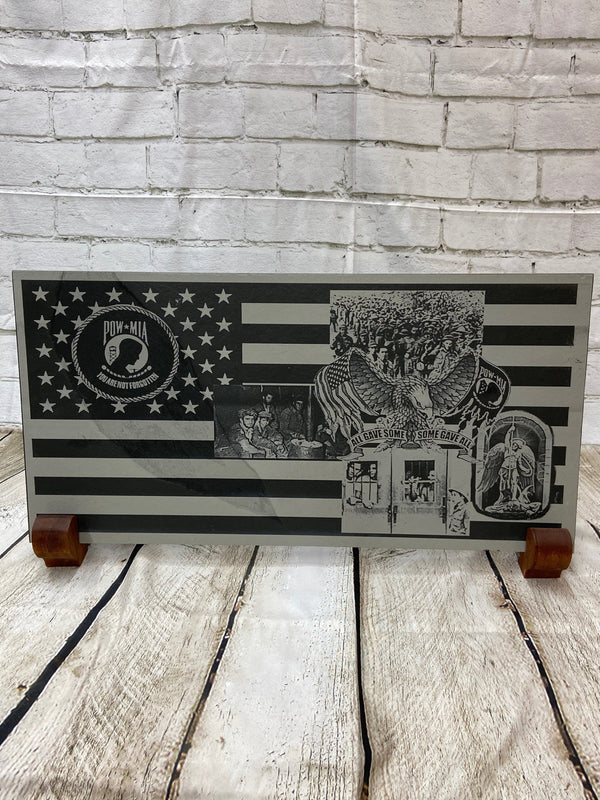 POW MIA tribute on US flag
Laser engraved black slate 24 inch x 12 inch of POW MIA logo, POW scenery from WW2 Baton death march, Korean War POWs and Hanoi Hilton POWs of Vietnam War, American eagle and Saint Michaels on the US flag. Comes with wood stand of choice ash, cherry, maple, mahogany, oak or walnut. Can be fully framed for additional cost of $200. Product ships for free in the United States.
POW
A prisoner of war (POW, enemy prisoner of war (EPW) or "missing-captured") is a person, whether combatant or non-combatant, who is held in custody by a belligerent power during or immediately after an armed conflict. The earliest recorded usage of the phrase "prisoner of war" dates to 1660.
Belligerents hold prisoners of war in custody for a range of legitimate and illegitimate reasons, such as isolating them from enemy combatants still in the field (releasing and repatriating them in an orderly manner after hostilities), demonstrating military victory, punishing them, prosecuting them for war crimes, exploiting them for their labor, recruiting or even conscripting them as their own combatants, collecting military and political intelligence from them, or indoctrinating them in new political or religious beliefs.
MIA
Missing in action (MIA) is a casualty classification assigned to combatants, military chaplains, combat medics, and prisoners of war who are reported missing during wartime or ceasefire. They may have been killed, wounded, captured, or deserted. If deceased, neither their remains nor grave has been positively identified. Becoming MIA has been an occupational risk for as long as there has been warfare or ceasefire.